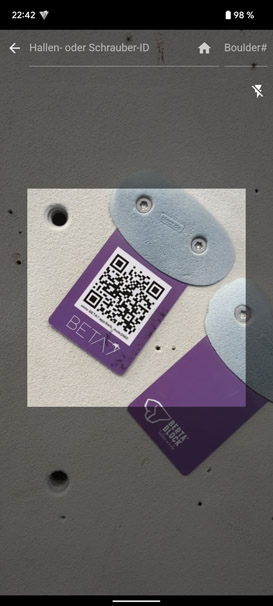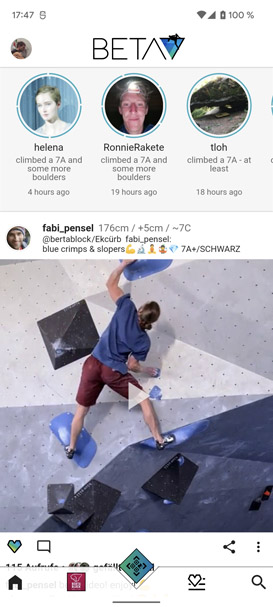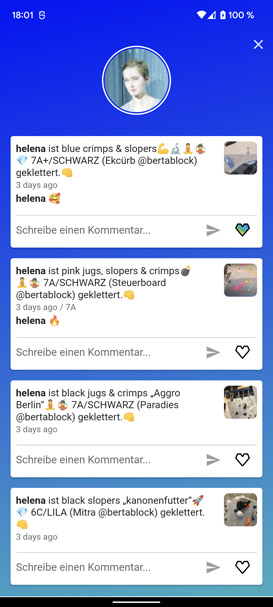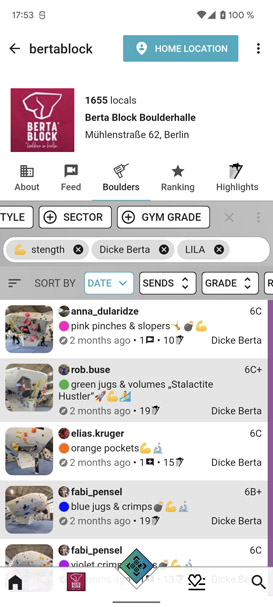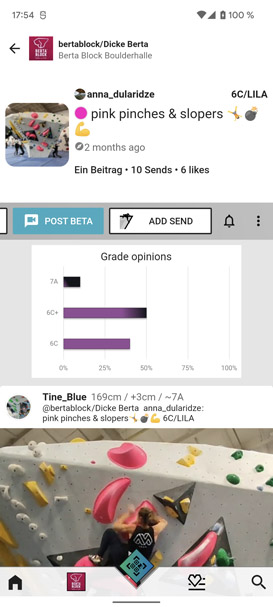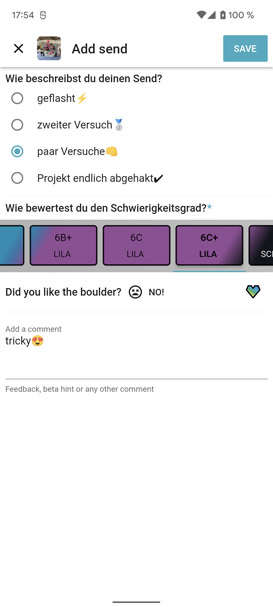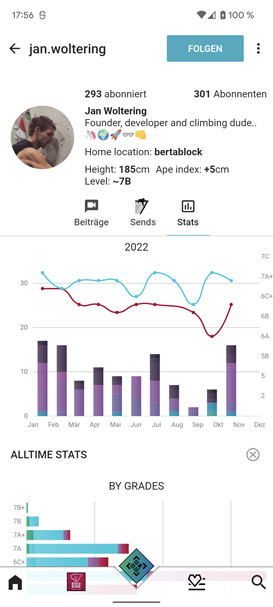 Welcome to BETA7
The network for bouldering.
BETA7 is an app for routesetting and bouldering. QR-codes at the starting holds are directly linked to the boulder profile page, for grading & style information, sends and especially beta videos from your friends and favorite routesetters:
Check out the lastest locations🌐. If your gym is already present, mark it as your home location to find your friends and get routesetting updates📢
Stay tuned by signing up and watch, like & comment on the latest beta videos - and post your own one!
You have to activate javascript for app usage, but you can use the site in passive way.Javascript is not activated or doesn't support required functions for app usage, but you can browse our site anyway.
or